The press release is dead – or is it the other way around?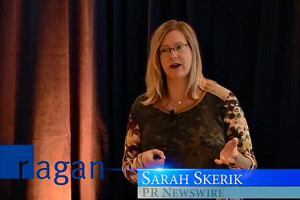 Hubspot recently posted an article about the press release being almost dead. The writer was saying that he deleted almost all press releases he received as a reporter.
Now Sarah Skerik, vice president of content marketing for PR Newswire is claiming the opposite. But she also underlines the importance of modernizing the press release to fit the communication habits of today. And I must say that I believe Sarah's story much more than Hubspot's.
According to Sarah you should:
Write as you talk. It's preferred by both people and search engines.
Cut back on links. Make it readable and avoid being classified as spam.
Avoid the use of Unnecessary Capitalization. It makes is just hard to read.
Recognize that content recirculates. Make it easy for the reader to share.
Always include something tweetable in your pitches. Don't make the reader work for it. Serve it in an easy way.
How about issuing a press release in tweets? The reader can then retweet the parts that interests them.
Feed your influencers. Give them something exclusive from time to time, especially multimedia.
Interaction matters, especially for the search engines.
This story is taken from Ragan Communications' new distance-learning portal RaganTraining.com. (membership required). Visit site >>
Read Hubspot's blog post about the press release being dead >>
Like
Thanks!
You've already liked this