How to Build A Scorecard to Measure Content Marketing Effectiveness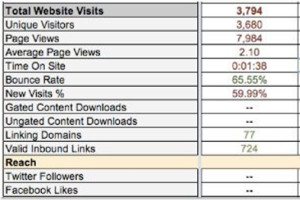 Measurement matters now more than ever and in marketing it has always been a challenge. Adobe's Digital Distress study, which surveyed more than 1,000 marketers, found 76 percent of marketers believe measurement is important, though only 29 percent believe they are doing it well.
In this article the author is showing how to conduct a marketing assessment and build your scorecard.
Good luck!
Like
Thanks!
You've already liked this