Ever heard of WeChat? If not, you soon will!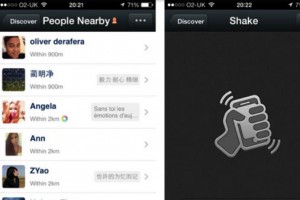 With some social media channels being blocked in China like Facebook and Twitter, alternative social media channels have prospered. One difference with WeChat is that it is not restricted to China. And the explosion of number of users are showing that the rest of the world likes it too!
Some of WeChat's fun features:
Locate friends nearby
'Hold-to-talk' is like a free walkie talkie with a friend
Shake your phone to connect with people somewhere else in the world that are shaking their phone at the same moment
Like
Thanks!
You've already liked this