Content Marketing: Trends and Predictions for 2014
27 million of pieces are shared every day, but more isn't necessarily better. If you believe in content marketing you should take a look at the result of this joint study between the Content Marketing Institute, MarketingProfs and Brightcove and what they could mean for next year's content marketing trends.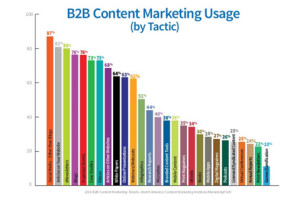 The writer believes that other content marketing channels will overtake social media – including live events, case studies and branded content tools.
Measurement will become even more important. To measure traffic is not enough. Conversion will be key.
Content will become even more tailored to the reader.
Like
Thanks!
You've already liked this