10 Business Blogging Blunders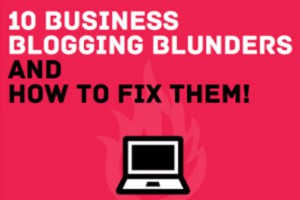 Blogging is often the backbone of a digitial marketing strategy. It's easy to do but difficult to do well. If successful it will deliver valuable content, strengthen your brand, develop a dedicated audience and bolster SEO, all at the same time.
This short but focused ebook you can read about some common mistakes and how to fix them.
Table of contents:
Introduction
Not blogging
Not posting regularly
Bad writing
Bad design
Selling not conversing
Not optimizing
SEO not humans
Variety and consistency
Not promoting content
Expecting immediate results
Conclusion
Like
Thanks!
You've already liked this